SPECIAL EXHIBITIONS
October 6th - January 28th 2024
Das Ulrichskreuz.               
Ereignis + Erinnerung / 
The Cross of Ulrich.
Episode + remembrance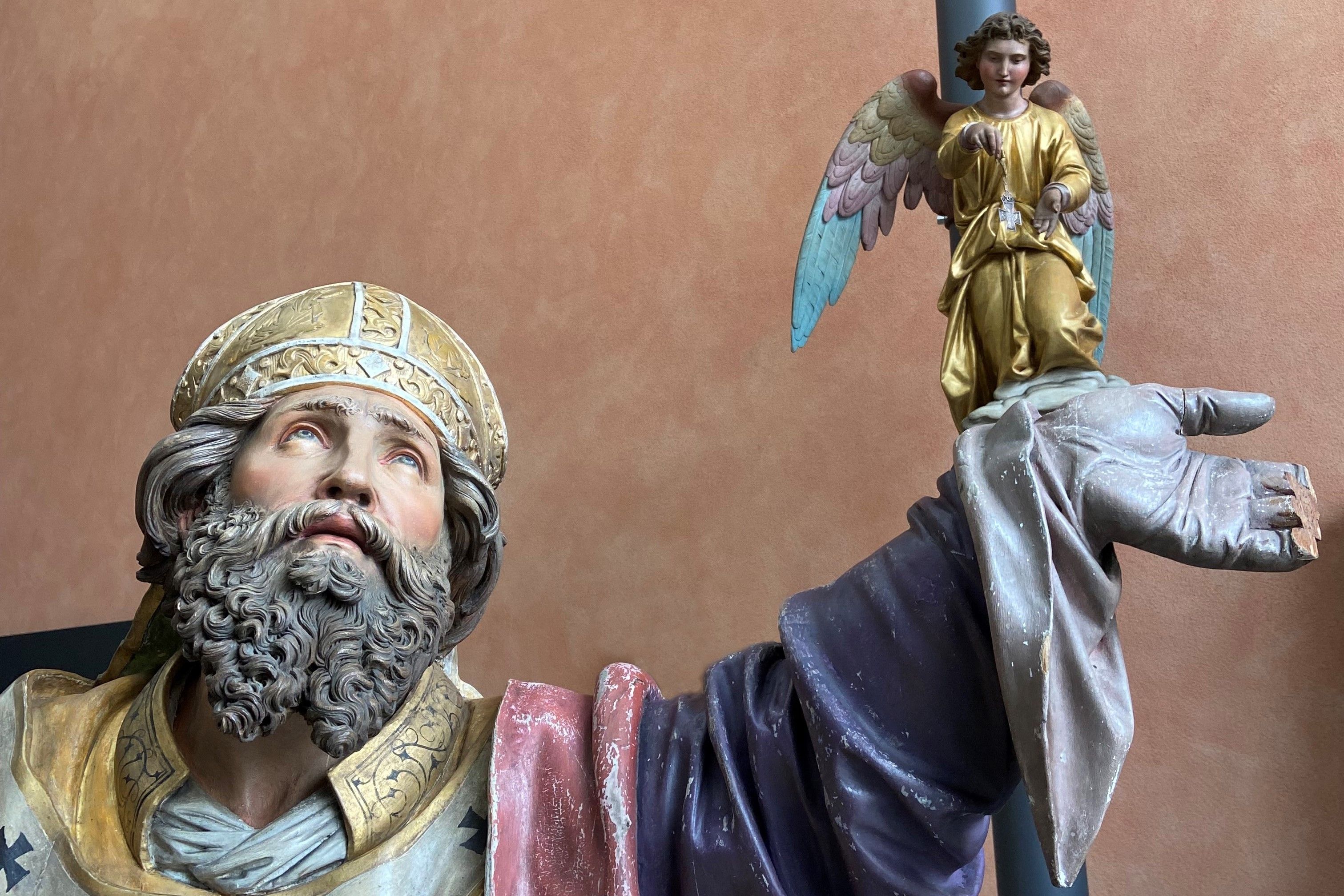 Ulrichskreuze (St Ulrich's crosses) are a speciality of Augsburg. The small metal pilgrimage souvenirs have been handed out at the grave of St Ulrich for at least four centuries. Believers attributed to the crosses a power to protect them from illness and the dangers of everyday life. Ulrichskreuze helped against lightning, water hazards and even against plagues of rats.
Get to know St Ulrich and his victory cross. What do the Ulrichskreuze have to do with this victory cross? What distinguishes the crosses from each other?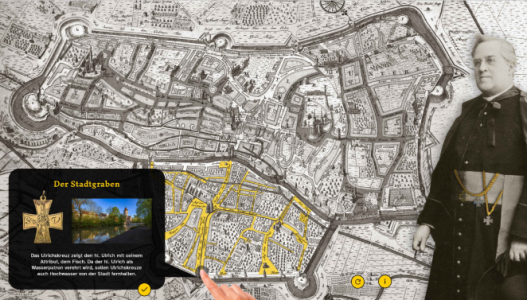 Meet Augsburg priest Josef Maria Friesenegger, who collected and explored hundreds of Ulrichskreuze. Help him to discover Ulrichskreuze in the city at our multimedia table.
In the exhibition, wander through local forests first to Augsburg and then on to the saint's shielded burial vault.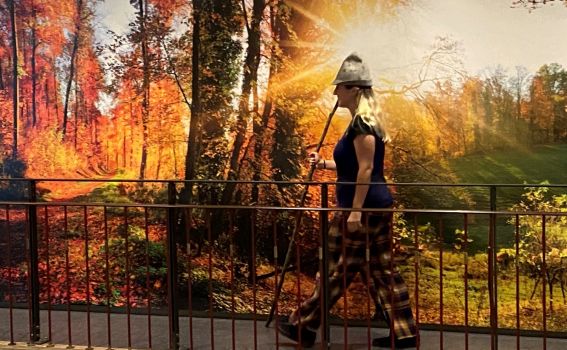 The Ulrichskreuze themselves show us what immense personal value they had in people's lives. Whether as a baptismal gift, a rosary pendant, a beer mug lid, a sundial or a burial object - the little crosses were companions for a whole lifetime. Some Ulrichskreuze were artistically assembled from silver filigree threads and worn as jewellery. On the occasion of secular, ecclesiastical and private anniversaries, Ulrichskreuze are still issued and given away today.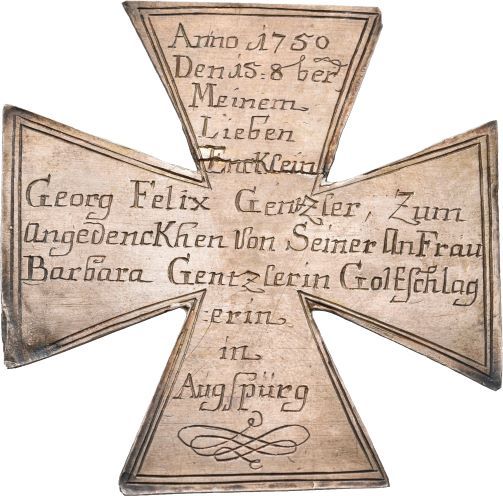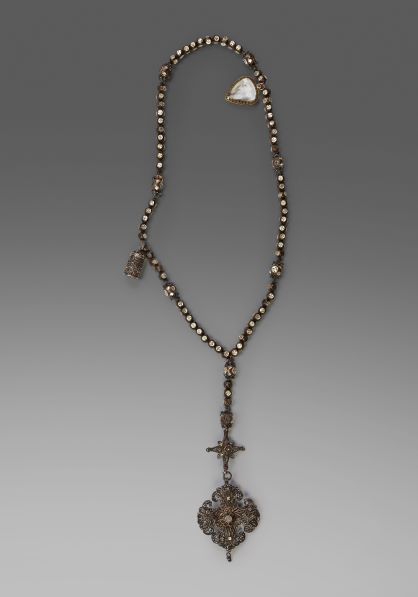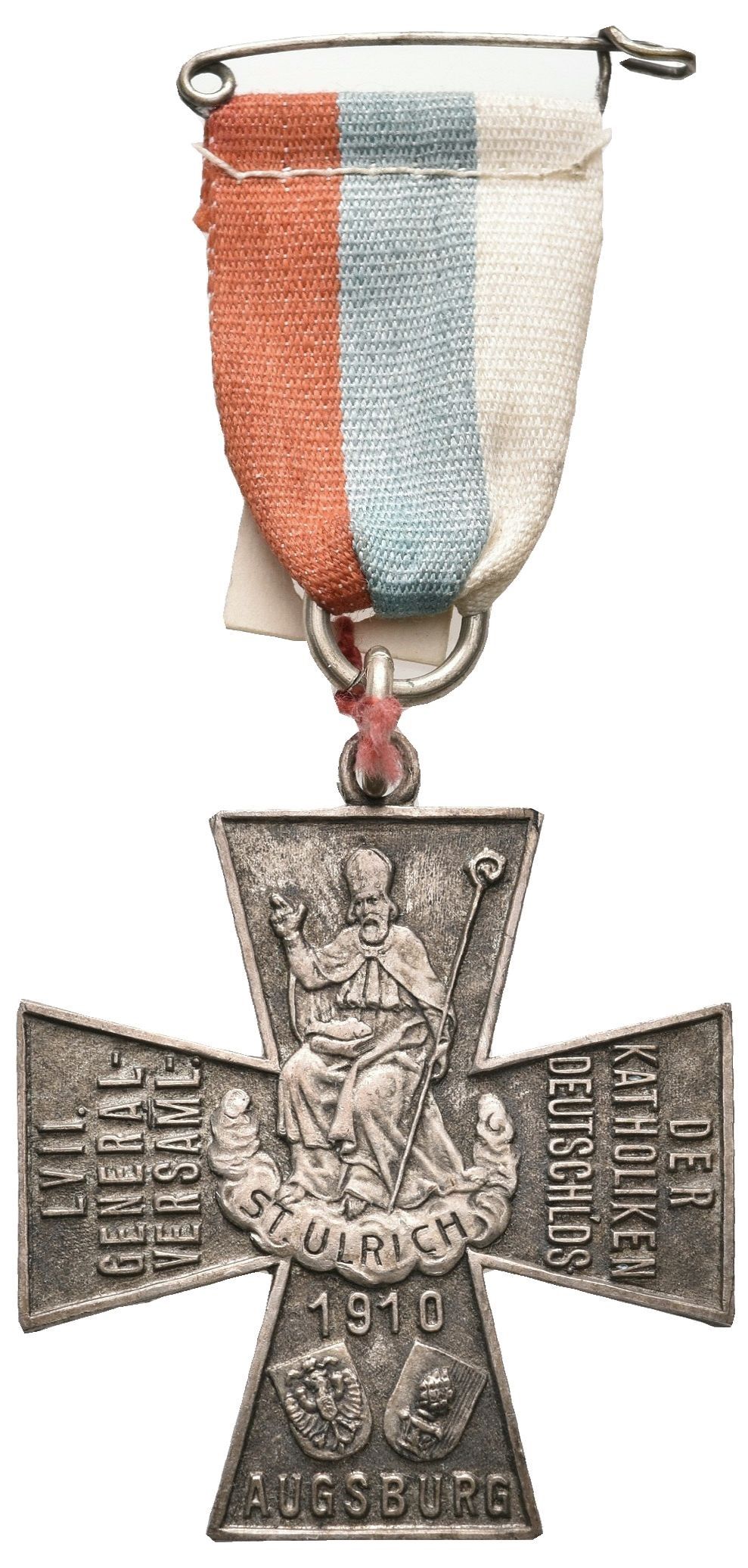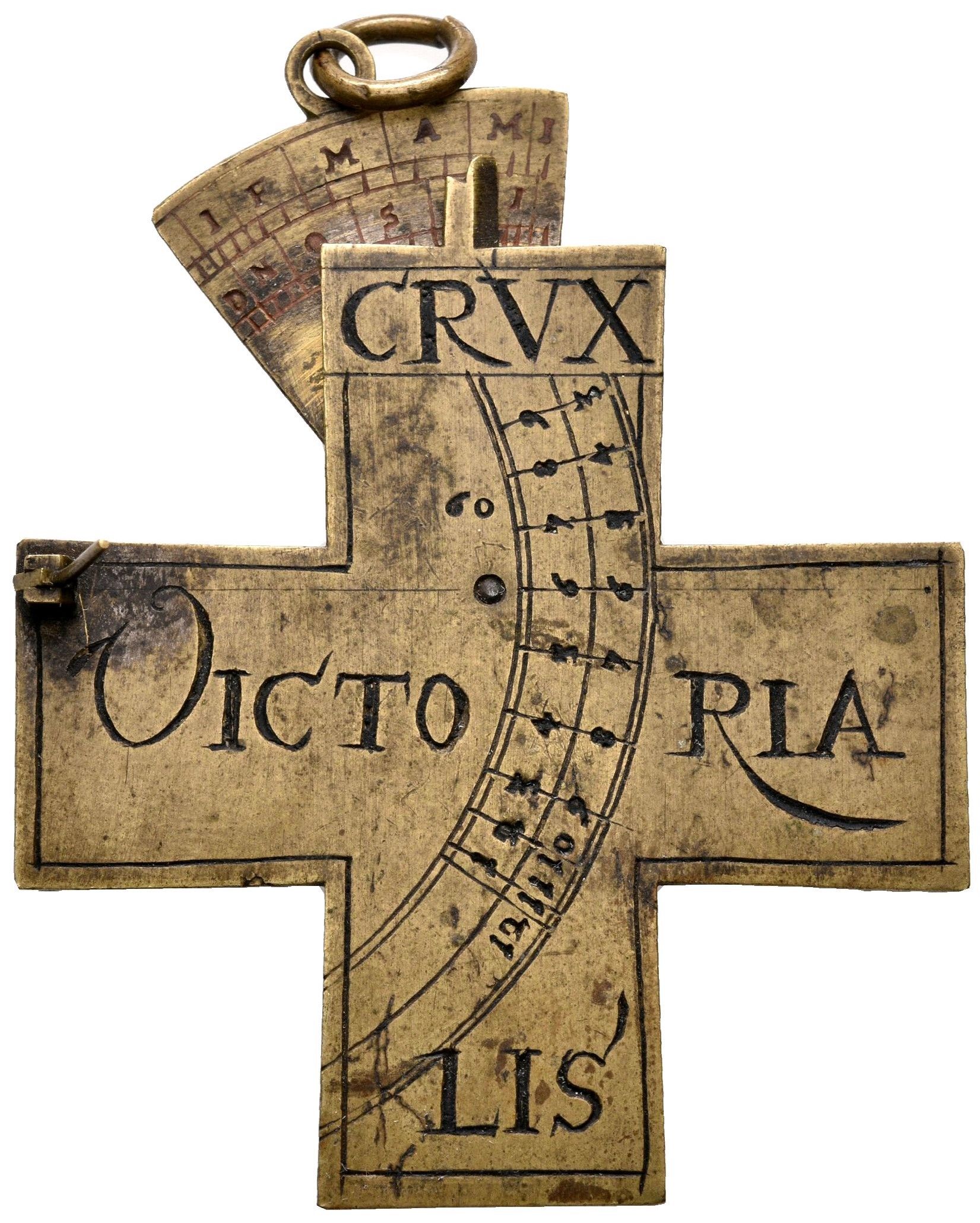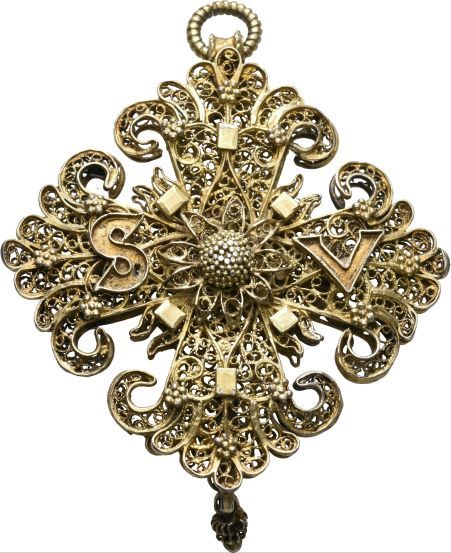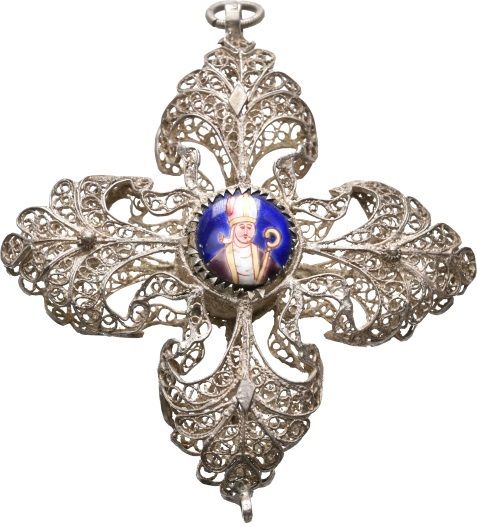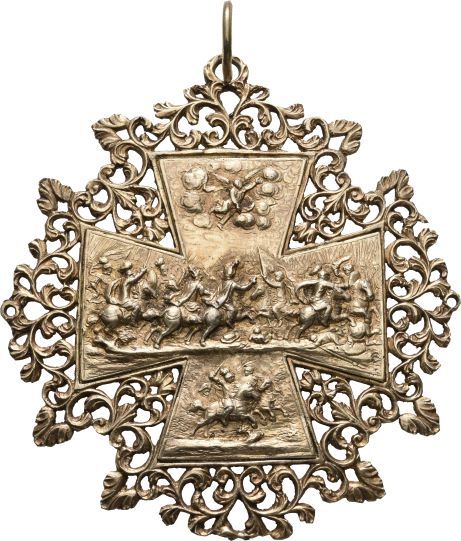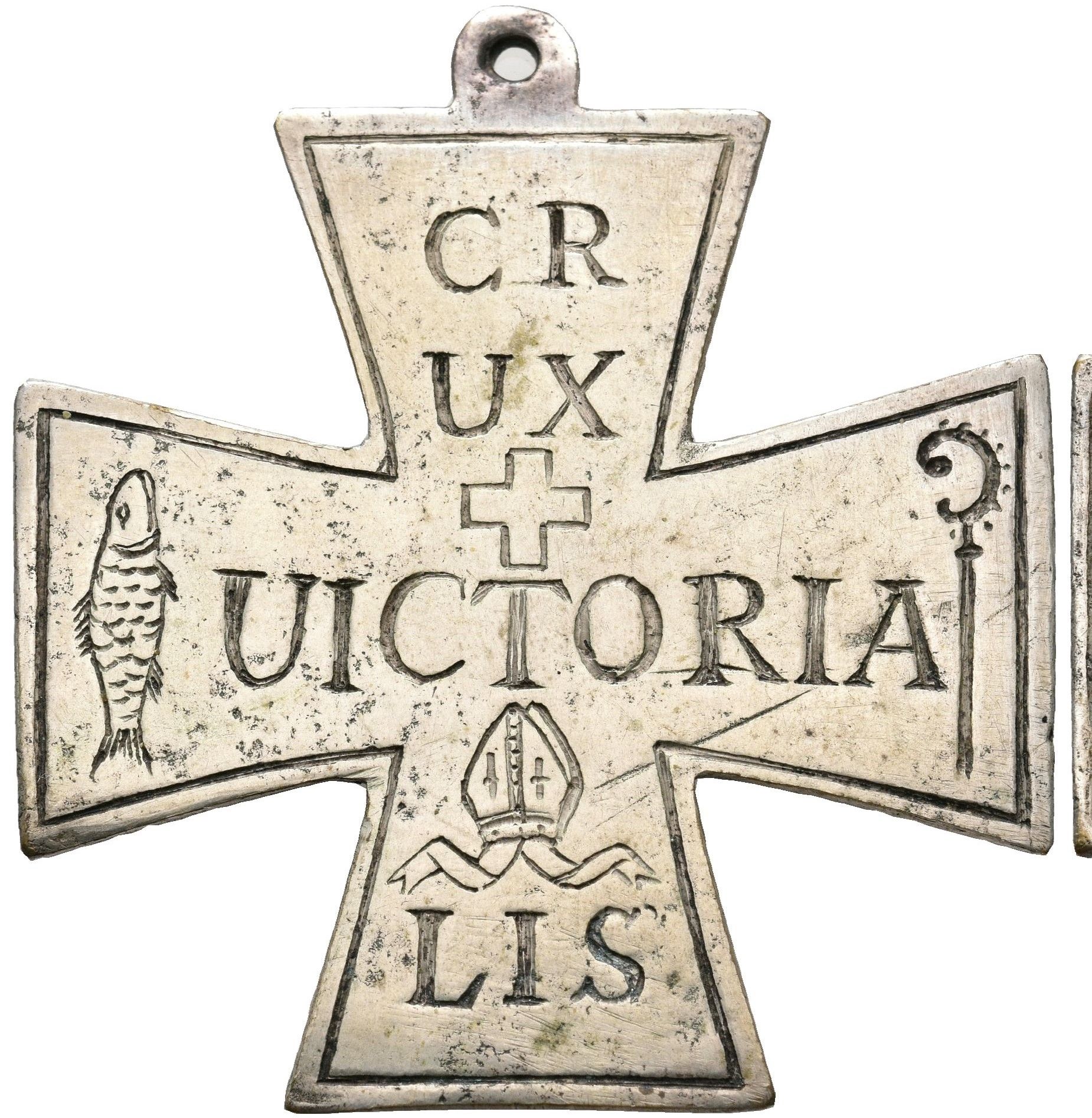 Welcome to this exhibition about a form of expression of Bavarian piety, about the world's largest collection of over 700 Ulrichskreuze presented here, and about the lives of earlier generations with their jubilee days, fears and hardships, which the little crosses tell of.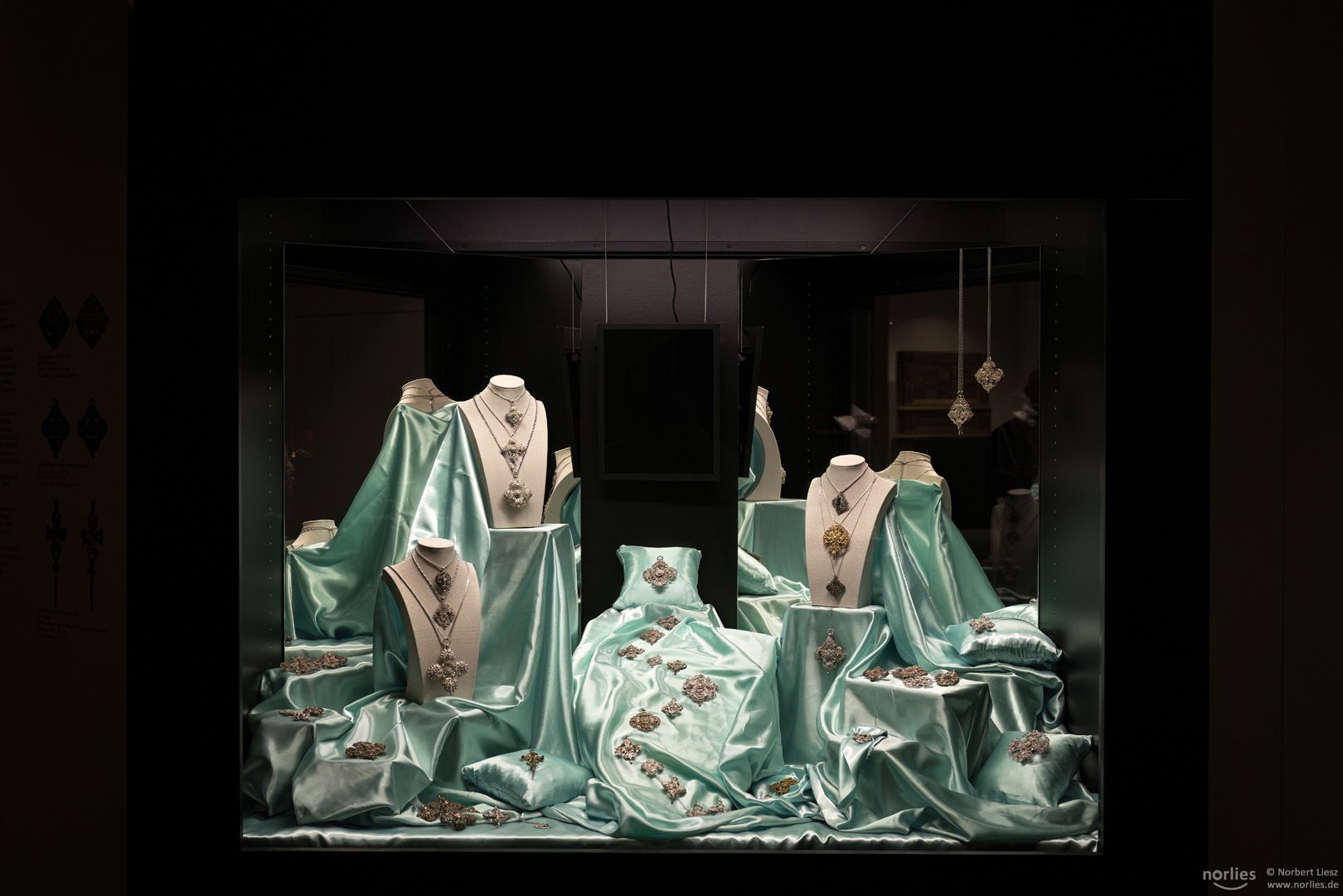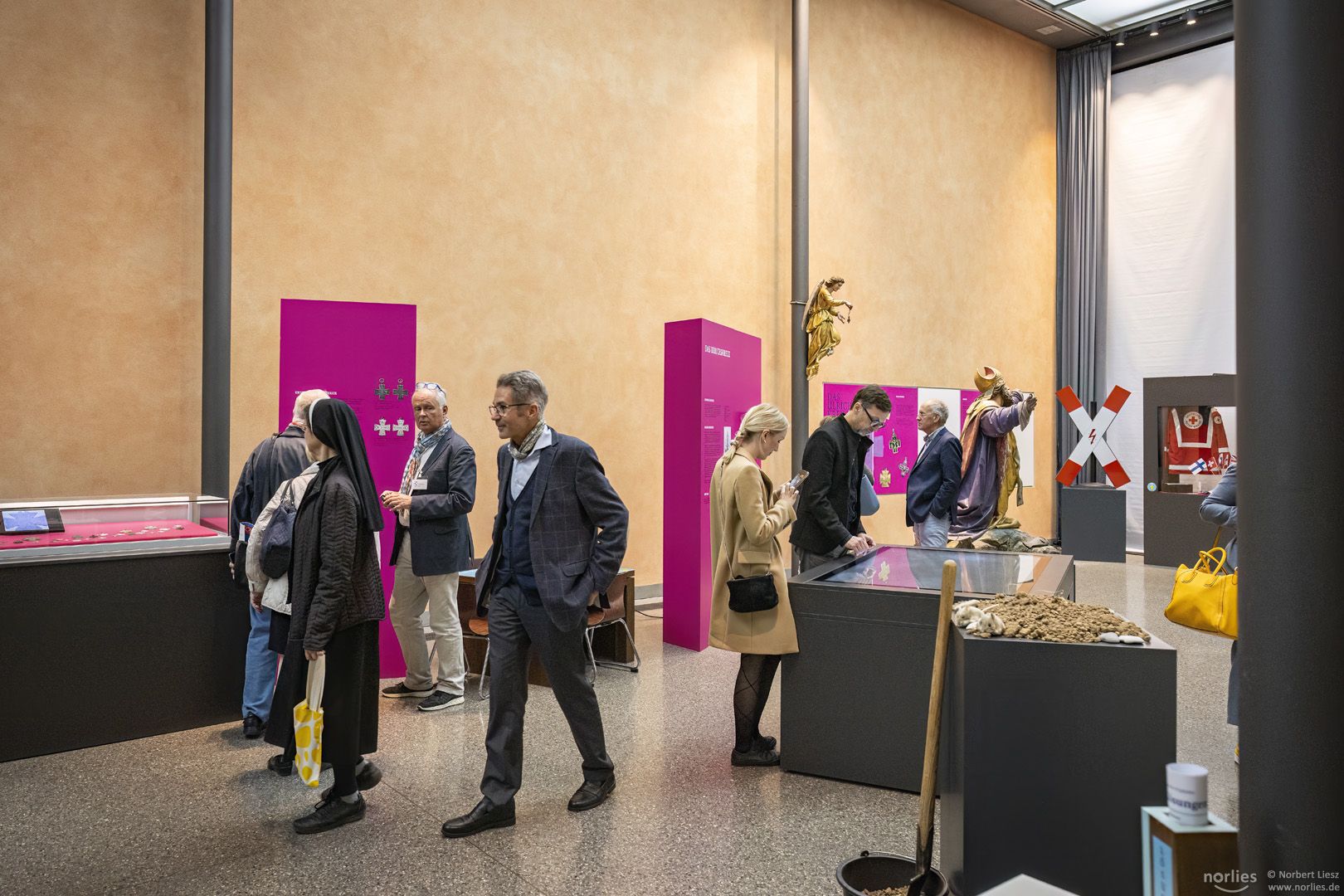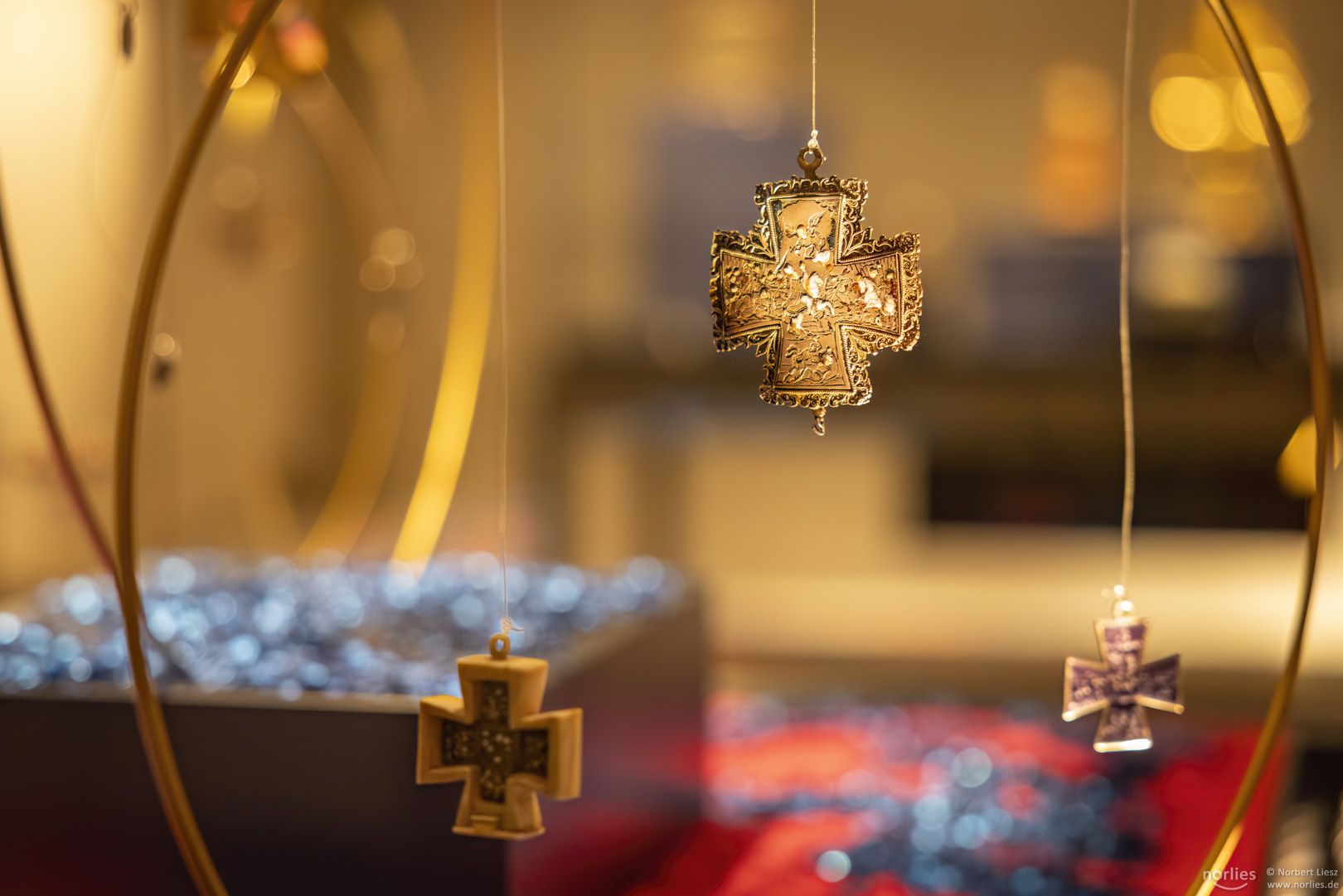 Experience old and new Ulrichskreuze in the light of their fascinating stories. Start your journey of discovery through the exhibition with an interactive game. Explore the themes with all your senses at family-friendly hands-on stations, take advantage of our extensive, target group-oriented accompanying programme and let yourself be inspired!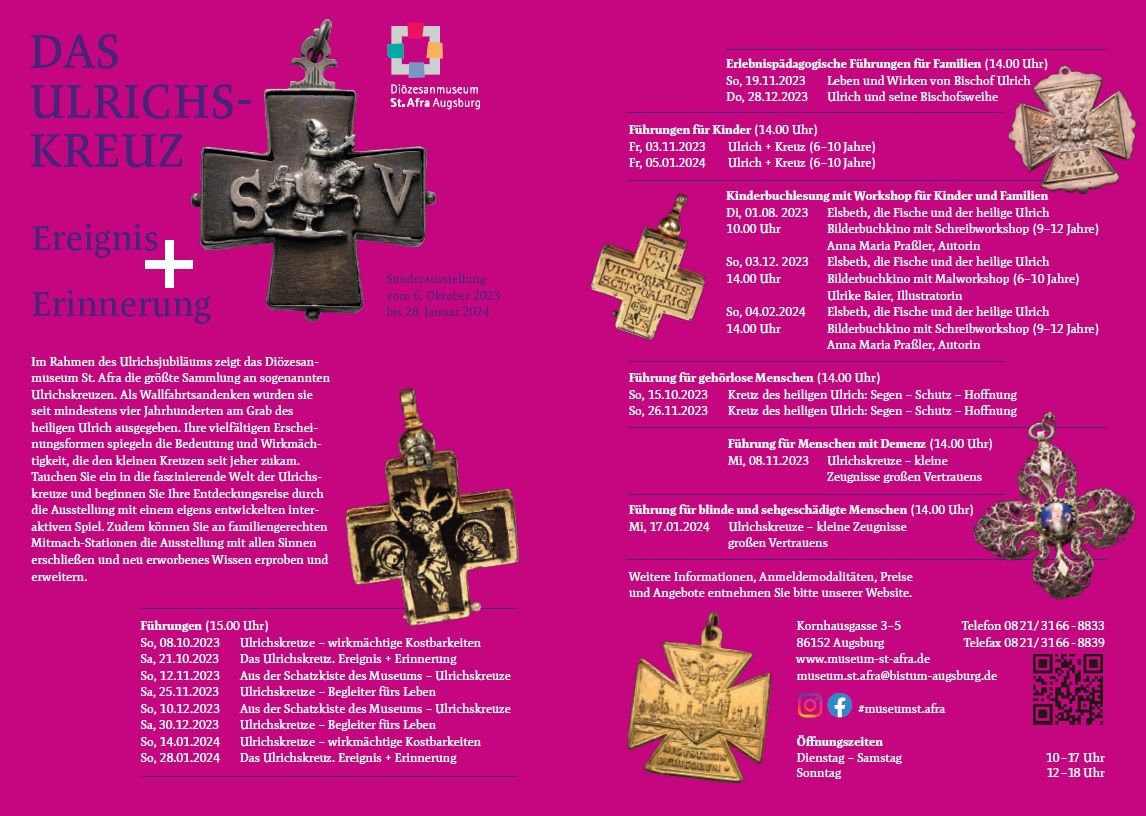 guided tours

guided tours for families

guided tours for children

guided tours for people who use sign language

guided tours for people with dementia

guided tours for blind and visually impaired people
Appetithappen. art talks.
Ulrichs Fish
A picture book exhibition for children and all who are close to them
13th July - 16th August 2023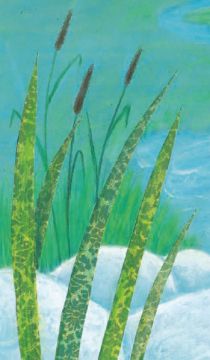 We see, feel and hear
how Elsbeth was comforted, what Ulrich's fish means, why church bells and water feel calming.
We learn how a picture book is made.
In the museum we can browse and listen, search, discover and be creative ourselves.
Let's immerse ourselves with all our senses in an atmospheric exhibition around the original pictures of the children's book "Elsbeth, the fish and St Ulrich".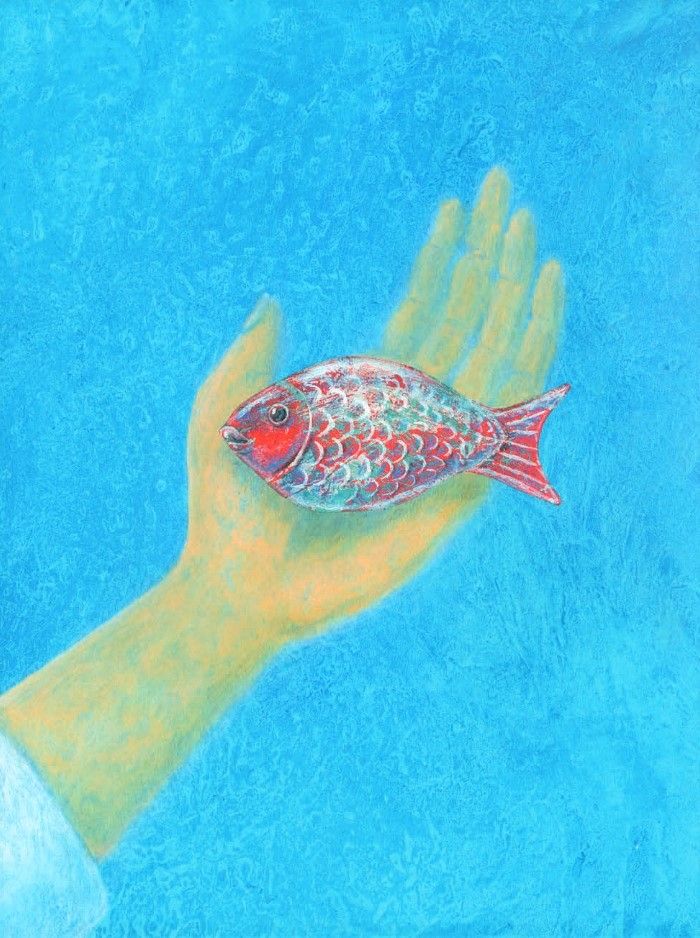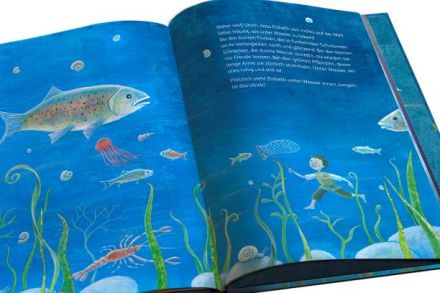 © Ulrike Baier, Wißner-Verlag
Reading aloud sessions, writing workshop and picture book cinema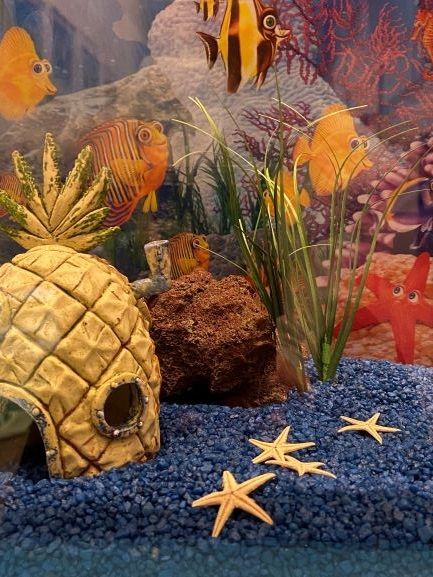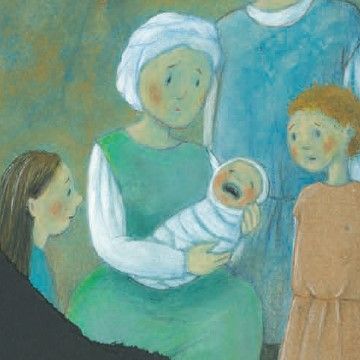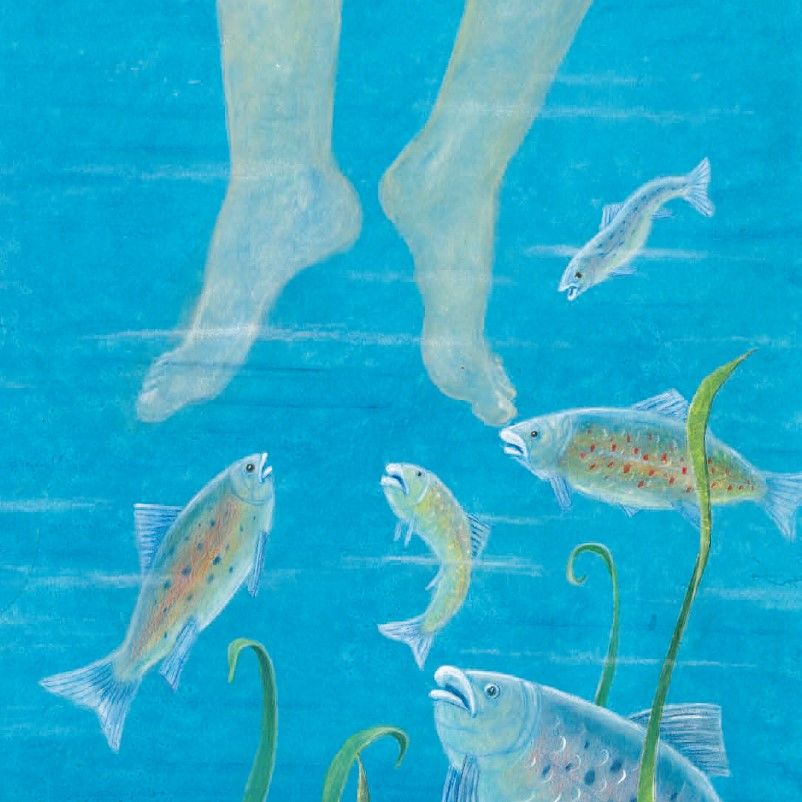 KEBAB
Kulturgut erhalten, bewahren, ausstellen, begreifen
Preserving, conserving, exhibiting, understanding cultural heritage
September 9 to December 4 2022
This exhibition offers an fascinating look behind the scenes of museum work and conservation science. Discover and find out more about the different genres and materials such as wood, metal, textile, paper and ivory as well as their threats.
Collecting, preserving, researching and finally exhibiting cultural heritage and making it understandable through education are the main tasks of every museum. A cultural item is the result of artistic production or other evidence of human culture that is recognised as important and worthy of preservation. This results in requirements and opportunities for daily museum work.
The Diocesan Museum St. Afra also researches, preserves its valuable collection of European relevance for future generations and shares its knowledge with a broad public. It is not always financially possible to initiate conservation projects, and in many cases all we can do is to make sure that existing damage does not increase.
Conservators are specialised in different genres and materials. They are the ones who recognise, identify and repair damage and dangers caused by incorrect handling in the past and unfavourable climatic conditions, so that cultural assets are preserved for posterity.
Each second Sunday, you are welcome to peek over the shoulder of conservator Maria Winner while she works on the Gothic sculpture of St. Wolfgang, and, of course, you are also welcome to ask questions. Using a 3D scan of the sculpture, you can explore Wolfgang on your own and explore the subject in depth.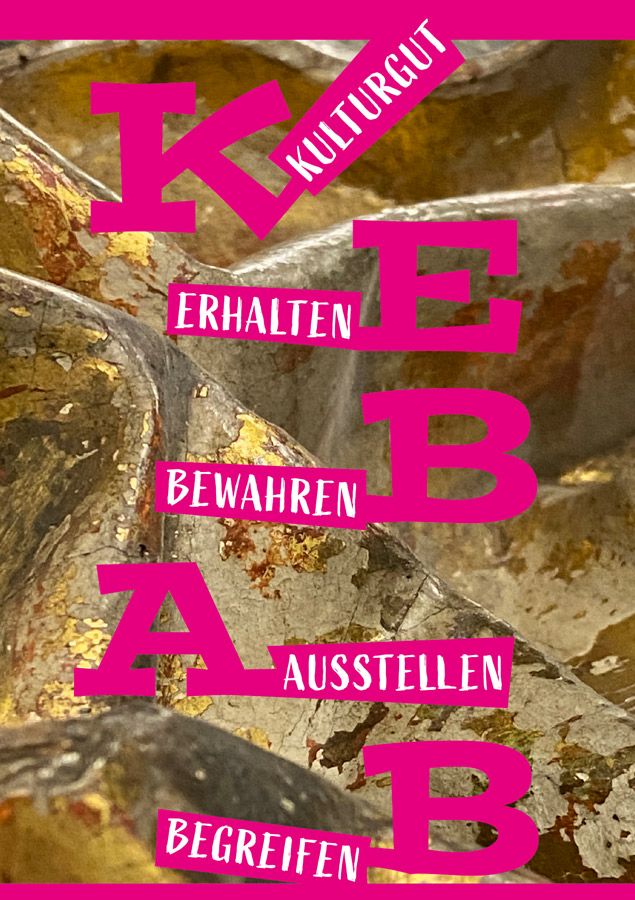 1521
28 August - 28 November 2021
1521 was a remarkable year: Magellan's round-the-world voyage, the conquest of Mexico by the Spanish led by Hernán Cortés, the Reichstag of Worms with the following banishment of Martin Luther, his stay at Wartburg Castle and the beginning of the translation of the New Testament, as well as the capture of Belgrade by the Ottomans.
In 1521, Jakob Fugger (1459-1525) made three donations to benefit himself, his family and the needy citizens of Augsburg: the burial place situated in the choir of the former Carmelite church of St. Anne, the preaching position in St. Moritz and the Fuggerei, a now world-famous social institution.
The Jubilee Exhibition of the Augsburg Art Collections and Museums focuses on the socio-historical constellations during the foundation year; the exhibition at the Diocesan Museum St. Afra broadens the view to the world-historical context in that memorable foundation year: The great trading families of the Fuggers and Welsers were global players with considerable influence on economic, political, religious and cultural processes.
This exhibition provides insights into various seafaring voyages and their trading goods, into the cultural exchange with the Aztecs and the Ottomans, and into Luther's ideas, that seemingly came to a temporary end when he was banished at the Reichstag in Worms.
The Diocesan Museum St. Afra presents a vibrant picture of one of the most interesting epochs in world history: Navigations instruments and spices, parrots and feather paintings, pamphlets and weapons are some of the artworks that bring these global entanglements to life.
A multi-touch table specially created for this exhibition offers visitors a hands-on experience of Magellan's perilous voyage: You have to load the ships and manage barriers to prevent the fleet from sinking.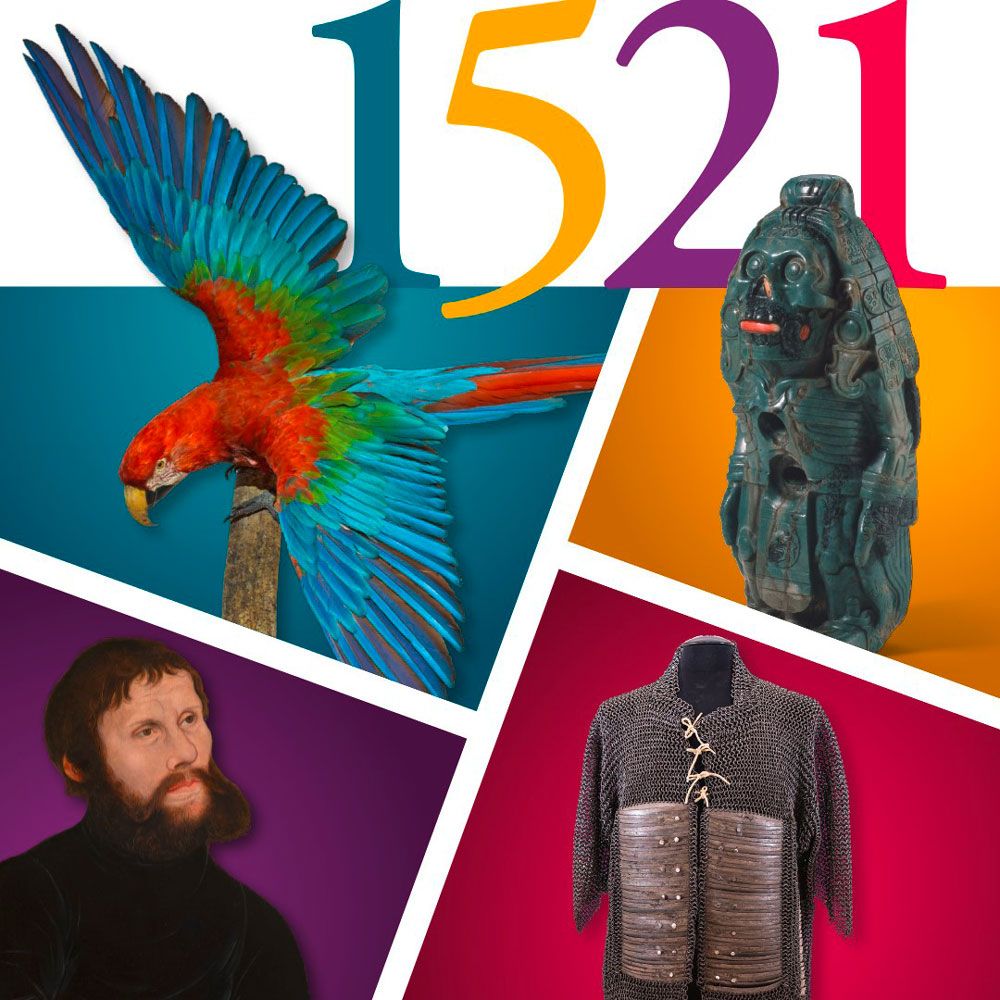 7 chapels
26 March - 11 July 2021
 An exhibition on seven chapels? Which chapels are they anyway and are they so extraordinary that they should be honoured in a special exhibition of their own?
The seven chapels are an exciting contribution to contemporary architecture in the diocese of Augsburg. They were built between 2018 and 2020 along cycle paths near the Danube. Most of these chapels are therefore located in the district of Dillingen.
The Siegfried and Elfriede Denzel Foundation realised the Seven Chapels Project based on an idea and concept by Dr. Peter Fassl, local historian of the district of Swabia.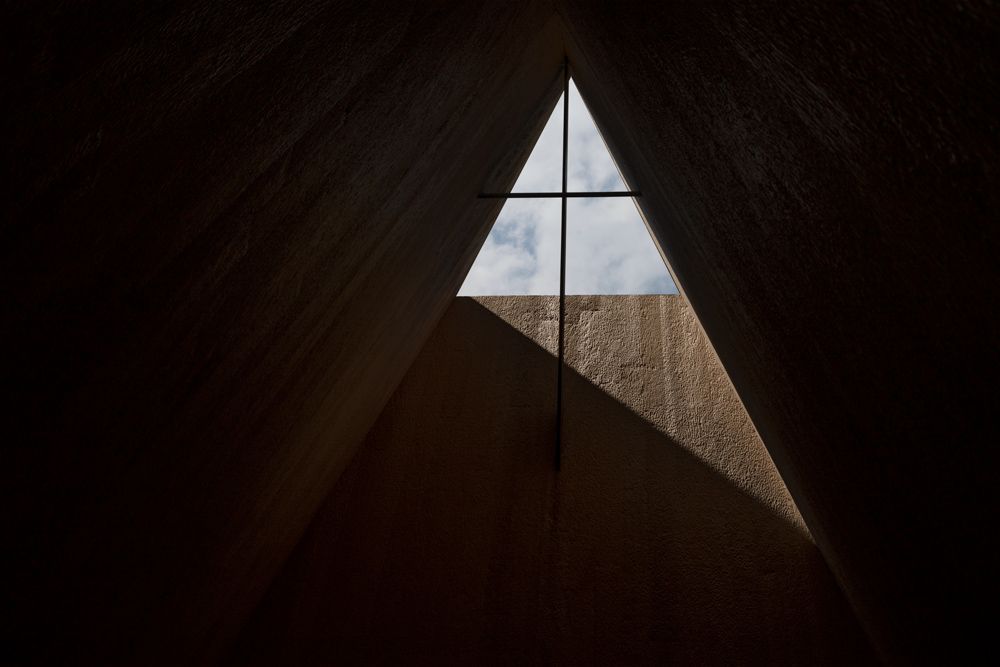 mariengeprägt
02 October 2020 - 10 January 2021
There are many different people who collect many different things: very unusual things, but also time-honoured things under a very specific theme.
The Diözesanmuseum St. Afra will now be able to present such a unique private collection from October: Here, coins depicting the Mother of God Mary have been collected comprehensively in terms of time and space.

The exhibition is enriched by numerous hands-on stations for the young and young at heart. There is exciting information on the subject of Mary's coins and money. Of course, visitors can also puzzle and play games.

Everyone was cordially invited to share their visit on social media under the hashtag #mariengepraegt.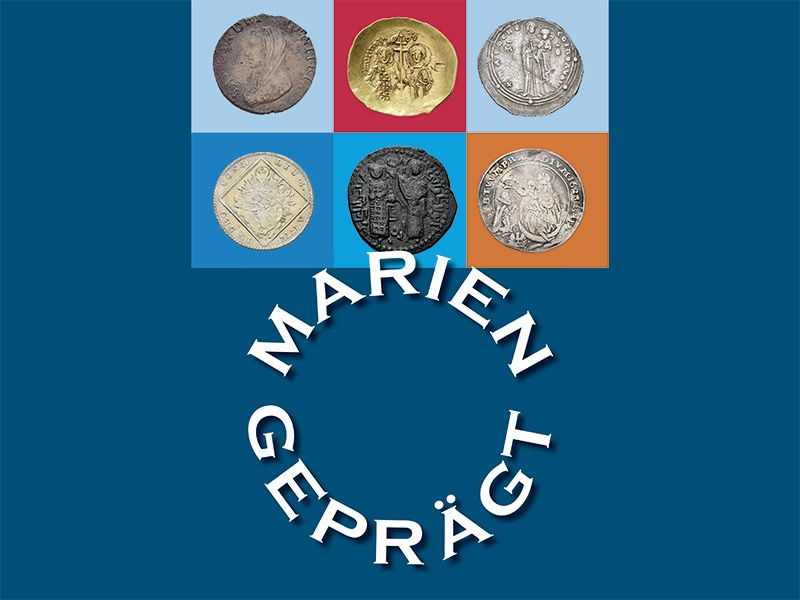 Harry Meyer  at #MuseumStAfra
12 March -  23 August 2020
"en face" means "seen from the front" or "opposite". In the context of this exhibition project, however, Harry Meyer's works of art are not only "facing" the ecclesiastical art in the Diözesanmuseum St. Afra from seventeen centuries; rather, the artist has fully engaged with sacred art. In his works, which are entirely composed of colour, Harry Meyer focuses in a special way on man and nature, the dualism of becoming and transience. He is concerned with capturing the elemental and the elements, which are reflected motivically in the depiction of specific phenomena of nature, such as mountains, rain, the seasons, the stars in the night sky or light. The naturalistic rendering is subordinate to this goal. There is a spiritual-religious level inherent in man and nature, which is visibly reflected in all of the artist's works and makes the juxtaposition of his colour-intensive artworks with historical sacred art so extremely appealing and fruitful.

The exhibition will feature some of the artist's existing works, which, in their interplay with selected works of art from the Diözesanmuseum, open up new perspectives on familiar Christian themes. In addition, a large number of new works have been created that are the result of Harry Meyer's intensive engagement with Christian themes.        

Individual exhibition rooms, such as the glass hall with the Ottonian bronze portal, were transformed into walk-in installations that invite visitors to experience the juxtaposition and coexistence of contemporary and historical art face to face.

The illustrated exhibition catalogue can be purchased in the museum shop.